The benefits of naturism are wide and varied. From health benefits to therapy; from getting close to nature and the simple pleasures of pure freedom...let us show you how you and your body can benefit from the lifestyle that is nude recreation - or naturism.
Lifestyle: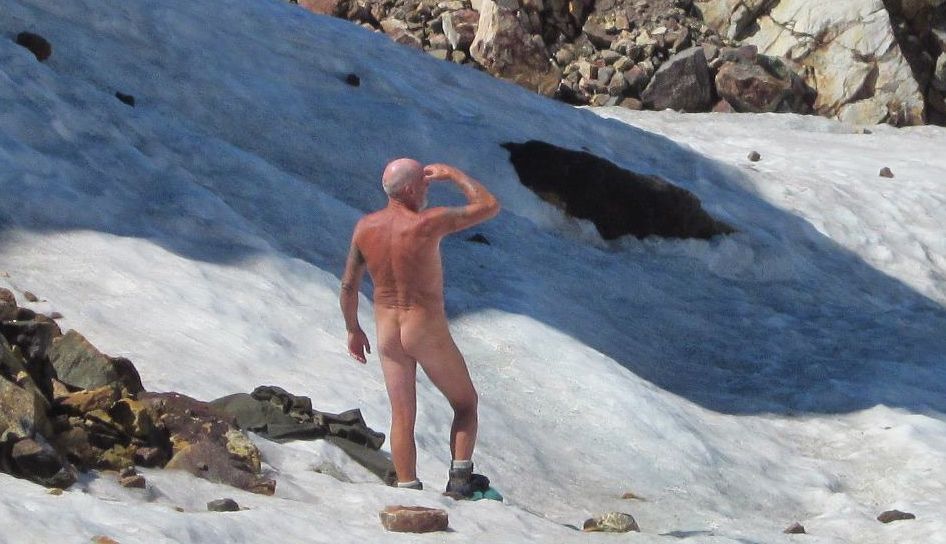 The naturist lifestyle allows you to experience the true 'freedom' of exposing your whole body to nature's elements. It is a lifestyle choice, and you will find, after you have experienced and dispelled all the myths surrounding it, you can live a normal life naked in a safe environment.
Apart from the obvious health benefits, many people join a naturist club to socialise with like-minded people. Most clubs have either accommodation or camping facilities. So you can spend a relaxed holiday in an on-site cabin, in your caravan or tent or just visit for the weekend or a day. Most have a spa, some with a sauna, and a swimming pool. The clubhouse allows socialising on a regular basis, even on a wet day or in the evenings.
Clubs are open all year round and many hold monthly social gatherings. During the winter, events are held around the fire in the clubhouse or at a member's home. Some hold swim nights at a local heated indoor pool, followed by a meal out.
Children are catered for as well. There are playgrounds, swimming pools and plenty of safe grounds for the children to play in. And some have a youth hall where the children can entertain themselves while the parents relax.
You never have to feel alone when a member of a naturist club. There is something for everyone.
Recreation and Enjoyment:
For the sports minded, many clubs have sports courts for playing socially. This includes
Miniten
(the naturist's version of tennis), volleyball, petanque,
Tenniquoits
and indoor sports such as table tennis, darts or pool. Many clubs have competitions in these sports.
If you are not into sport, all clubs have expansive grounds, planted in bush or lovely gardens. So you can just relax and unwind in a peaceful setting or if you like to keep busy, there are other outdoor activities that you can partake in, such as gardening or grounds maintenance.
Every year, over the New Year period, a
National Festival
is held at a naturist club and this is a great time to meet up with new friends or renew old acquaintances from previous festivals. Sports competitions are generally also held on a national level at the festival and there are plenty of social events to attend.
Many naturists join together into special interest groups and organise such events as nude tramping, cycle rides, car rallies or meals out. Some book out local vineyards or restaurants for a nude dining experience.
Whether it is meeting up with friends, playing sport, attending social events or just relaxing, naturism can give you a great deal of enjoyment. There is always something going on and you never need to feel alone.
Freedom:
The sense of freedom when you remove the 'entrapments of civilisation' is fantastic. It is simply more comfortable to be free of clothing. The sheer joy of diving into water without a clinging costume has to be experienced to be understood.
Having the wind blow across all your body is a sensuous feeling which is enhanced by the warmth of the sun. You have no clothing restricting your movement, which makes playing sport easier and instead, your body is as it should be – free!


Connection with nature:
Some people feel more connected with nature when naked. For example, gardening naked is a great way to feel invigorated, liberated and at one with nature. The touch of plants against the skin and the feeling of grass under your feet awakens the tactile senses and the birds seem to accept you more as part of the surroundings when you are naked.
Couple 'therapy' (joining because of the other partner):
A recent survey of naturists found that many joined because their partner wanted to. Often one person in the couple is not as keen as the other, but many times the reluctant partner ends up being the keenest, once naturism has been experienced.
Because naturism can lead to a person, especially a woman, liking herself more and gaining more confidence she will look and feel more radiant leading to a relationship flourishing.
Family participation:
Remember the 'good old days' when Mum, Dad and the kids all went out together in the weekends? Naturism is so good for quality 'family time' together.
Naturism is great for kids. Children who have grown up in a naturist environment have a better understanding and acceptance of all body shapes and sizes and how they develop. They grow up familiar with people of all ages and free of the usual curiosity about the human body and naturism gives children a healthy attitude to people of the opposite sex. Children are natural naturists and are usually too busy playing or making new friends to worry about the general lack of clothing.

There are more benefits to living the naturist lifestyle and there are many that are individual or unique to you. We'd love to hear about your experience and how your life has benefitted from living clothes free - maybe add your story or a comment to this post.